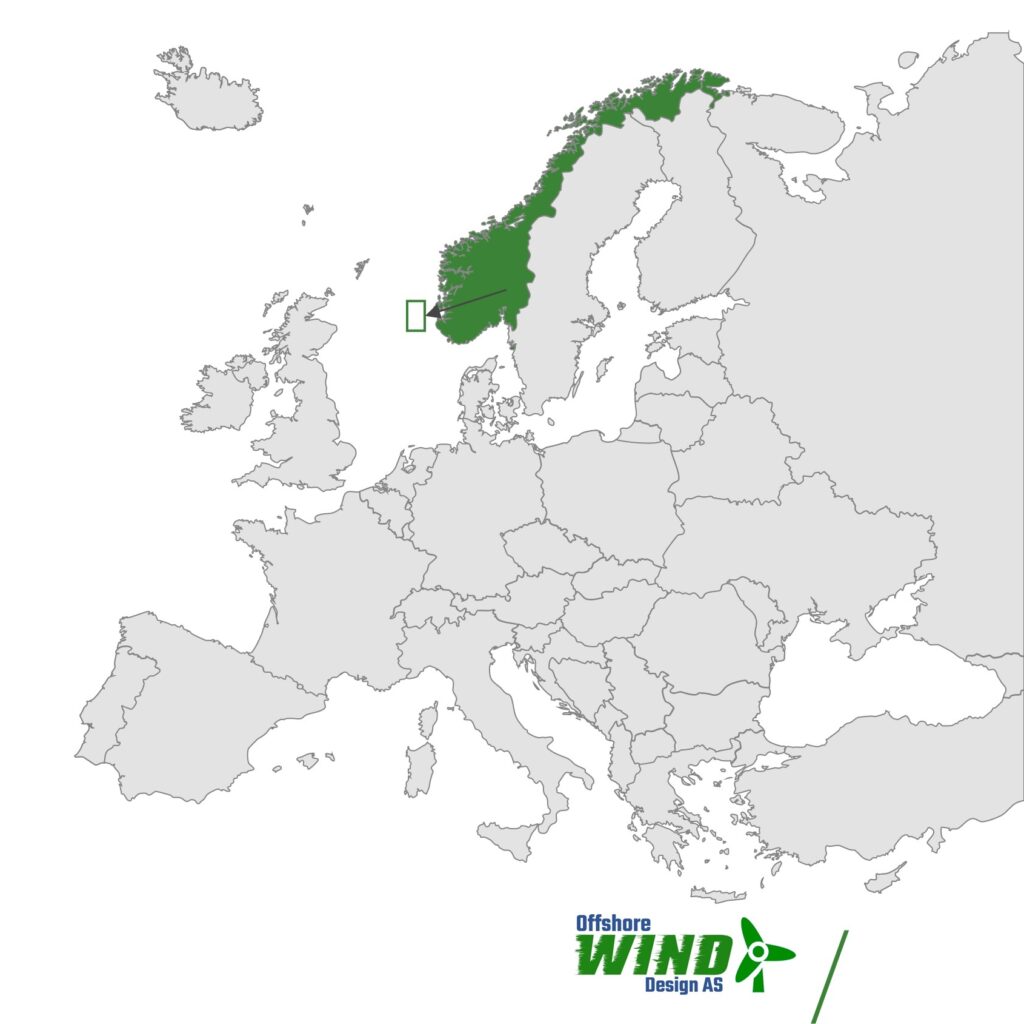 The possible future Trollvind floating offshore wind field lies, as illustrated on the map, in the North Sea offshore Norway and 65 km west of Kollsnes outside Bergen in water depths of 250 m – 400 m where floating offshore wind turbines is the only feasible project foundation option.
The area is not far from the Utsira Nord Project. The project was at a conceptual stage and initiated by Equinor with their partners Petoro, TotalEnergies, Shell and ConocoPhillips as a plan to electrify the Troll and Oseberg oil and gas fields in the future.
The projected as-installed capacity of the project is about 1 GW, but in May 2023, Equinor put the project on HOLD due to technology availability, rising cost and a strained timetable.
Soil and Geotechnical Evaluations
The Trollvind offshore wind field (Troll Wind in English) is situated in the so-called Norwegian Trench or Norwegian Channel in water depths that range from 250 to 400 m. The trench is about 100 km wide. The very soft soil conditions in the area is well known and many geotechnical engineering evaluations done for existing structures, such as suction anchors related to supporting subsea oil and gas production systems and anchoring platforms. The soil is lightly over-consolidated soft to very soft clay. We have geotechnical engineering parameters, seismic and bathymetric data readily available to perform case studies and cost optimisation for suction anchors used as mooring for the Trollvind mooring.
Trollvind Case Study – Wind Farm Foundation and Mooring Concepts
Due to the soft soil conditions, the preferred Trollvind floating wind mooring products, and foundation concept is suction anchors or suction caissons. The suction anchors can be installed and penetrated to target depth using the new technology giving minimal of suction or under-pressure. The technology can be applied to significantly reduce cost for both centenary and tension leg platform (TLP) types of mooring solutions.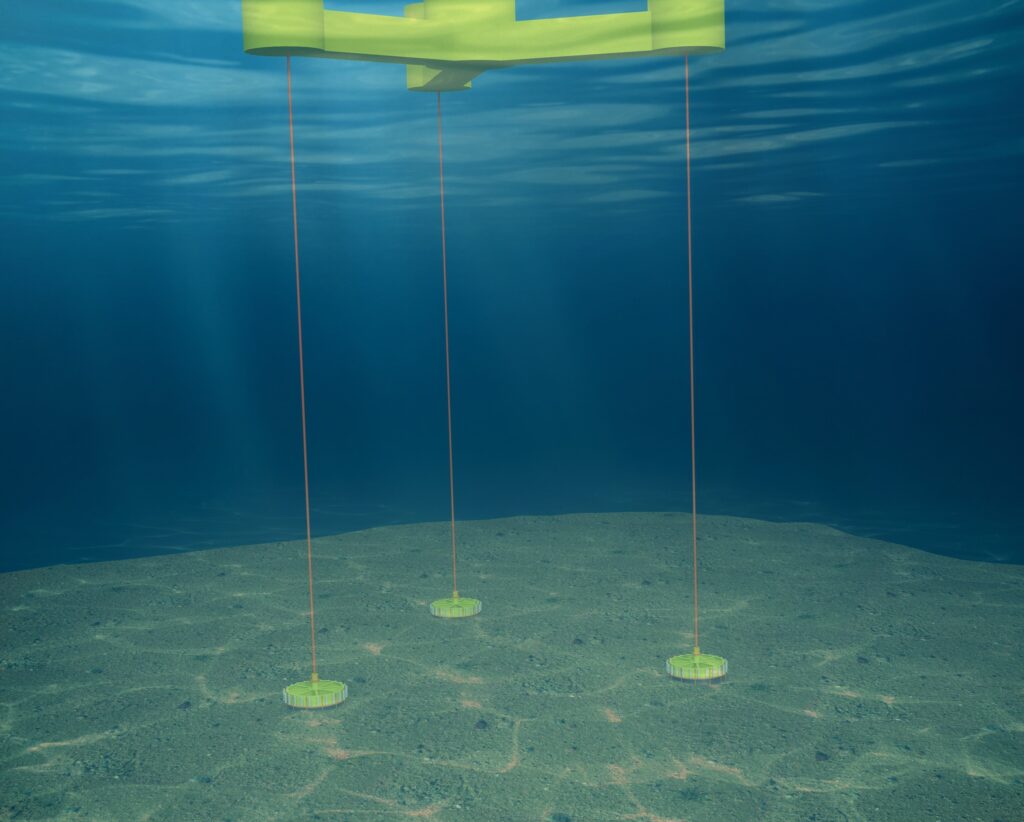 Trollvind Cost Reduction and Feasibility Study
Offshore Wind Design are developing and qualifying several innovations that would be suitable for use as foundations, anchoring or mooring at the Equinor Trollvind offshore wind farm fields based on the current timeline given for the project. The innovations and new technology provide significant cost reduction in the soft to very soft soil conditions in the Norwegian Channel. A feasibility study using project specific mooring pattern and loads can be done to establish the full cost reduction potential using the mooring innovations on any floating offshore wind concept.