Geotechnical Engineering, Analysis and Design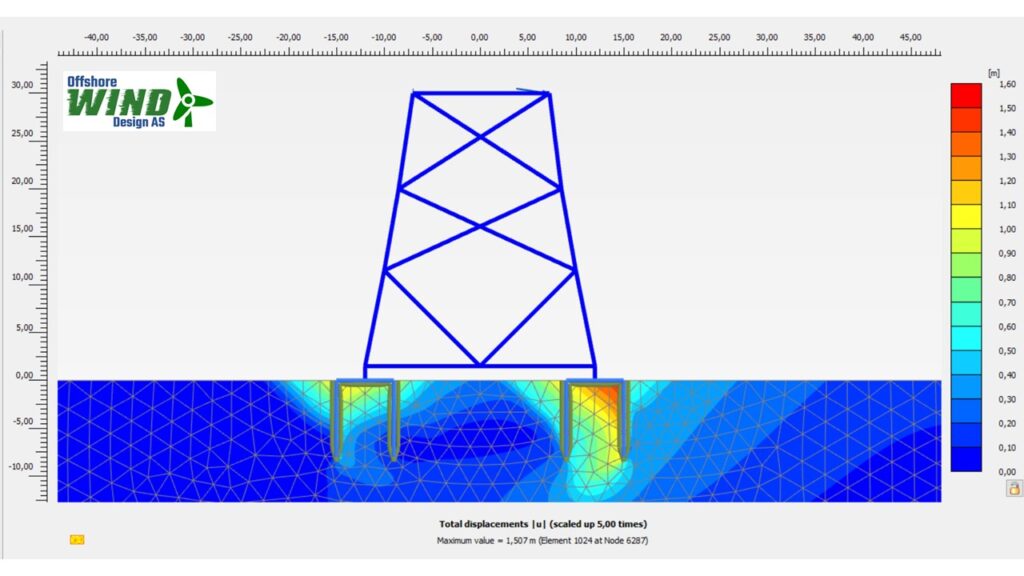 Offshore Wind Design AS perform geotechnical engineering, analysis and design studies and projects for both the bottom fixed and floating offshore wind industry. Using the experience and engineering skills from the subsea oil and gas industry, we and our partners can provide support or complete work packages for the following geotechnical engineering activities.
Geotechnical Design Basis
Installation, Retrieval and Removal Analysis
In-Place Resistance and Response Analysis
Top Plate Vent and Suction Pump Design
Offshore Wind Geotechnical Engineering
The geotechnical engineering, design and analysis starts with generating the design basis for the scope of work. Offshore wind foundation design usually requires close cooperation with both the geotechnical and structural engineer. The design basis will include the codes and standards and the soil data (sand, silt or clay) and other parameters necessary to perform the geotechnical analysis and calculations. The loads and load combinations shall be stated together with the appropriate Factor of Safety. The design basis should also give the sign conventions, nomenclature and reference points.
Installation, Retrieval and removal
Installation, retrieval and removal must be considered. For suction anchors and suction buckets, the self-penetration is by dead weight generally followed by suction assistance, whilst retrieval and removal are by applying overpressure and lift line assistance. Due geotechnical considerations must be given to the soil plug behavior such as heave, liquification, reverse end-bearing, separation, piping and hydraulic fracturing.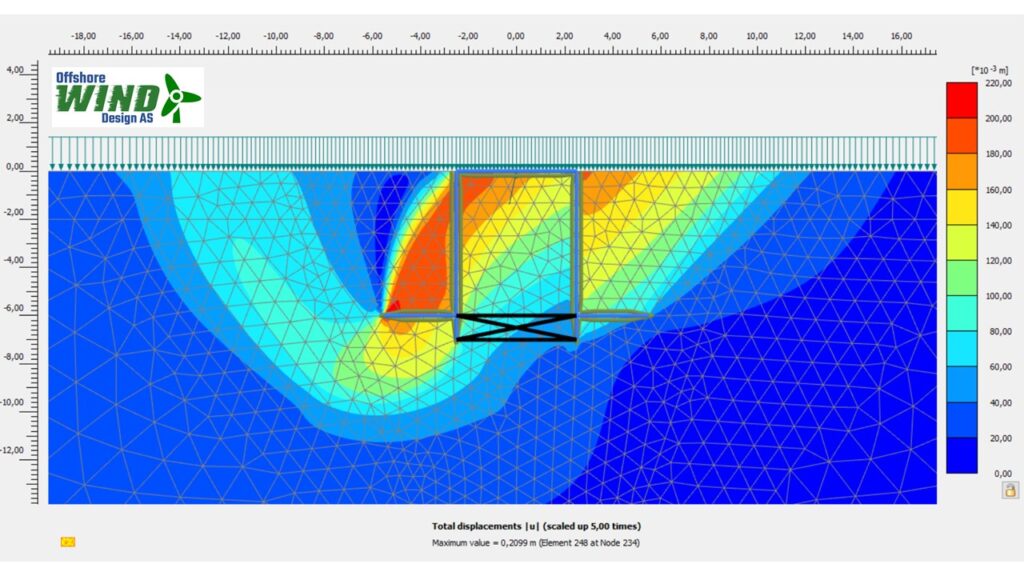 Geotechnical Verification Supported by DNV and NGI
The in-place resistance against bearing failure for applied loads needs to be established, normally tension loads on mooring lines for offshore wind applications. Bearing failure could be a combination of vertical and lateral displacement or overturning of the foundation.
The geotechnical engineering, analysis and design use state of the art geotechnical software as PLAXIS 2D and PLAXIS 3D to perform details load capacity analysis. 3rd party geotechnical verification can be done by DNV or NGI.
Offshore Wind Design AS can also perform structural engineering and analysis and design the top plate vent and suction pump arrangement using our proprietary in-house suction hatch design.