New Innovative Offshore Wind Technology
To prepare for the future market of foundations, mooring and anchoring for the floating offshore wind industry, Offshore Wind Design is now developing, patenting and qualifying technology and innovative products and services. The new technologies and innovations are:
CO2 Emission Reduction
Structural and Geotechnical Optimization
The new and innovative foundation, anchoring and mooring technology for offshore wind is currently being patented, developed and qualified for use in the near future..
The case studies done to date indicate a significant increase in sustained and short term load capacity when compared to standard gravity anchors, suction anchors, suction buckets for jacket structures and clump weight foundations.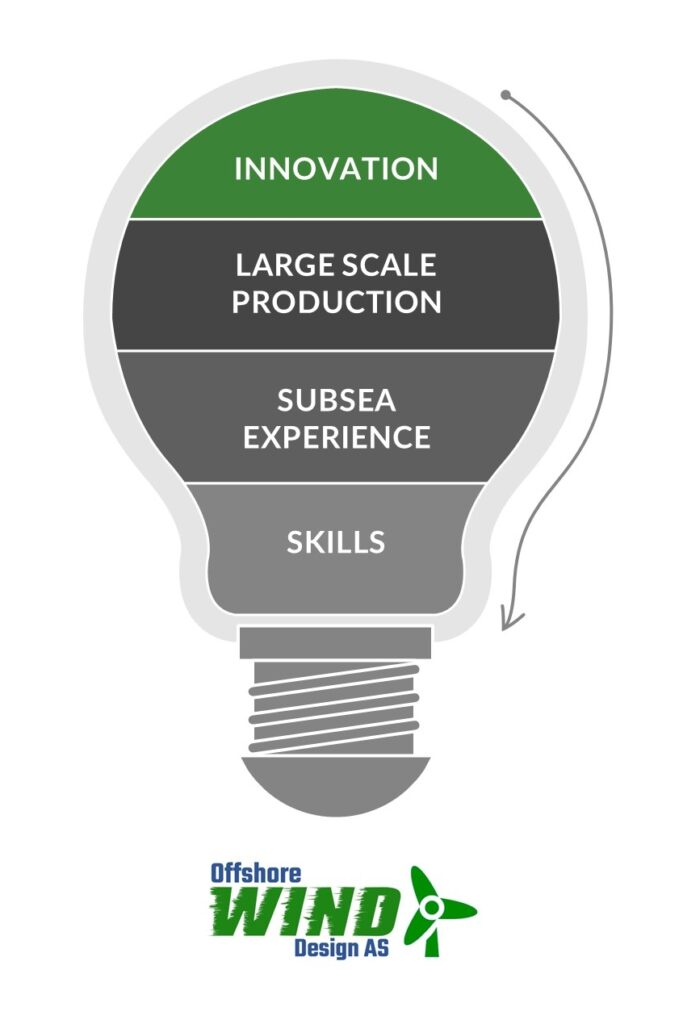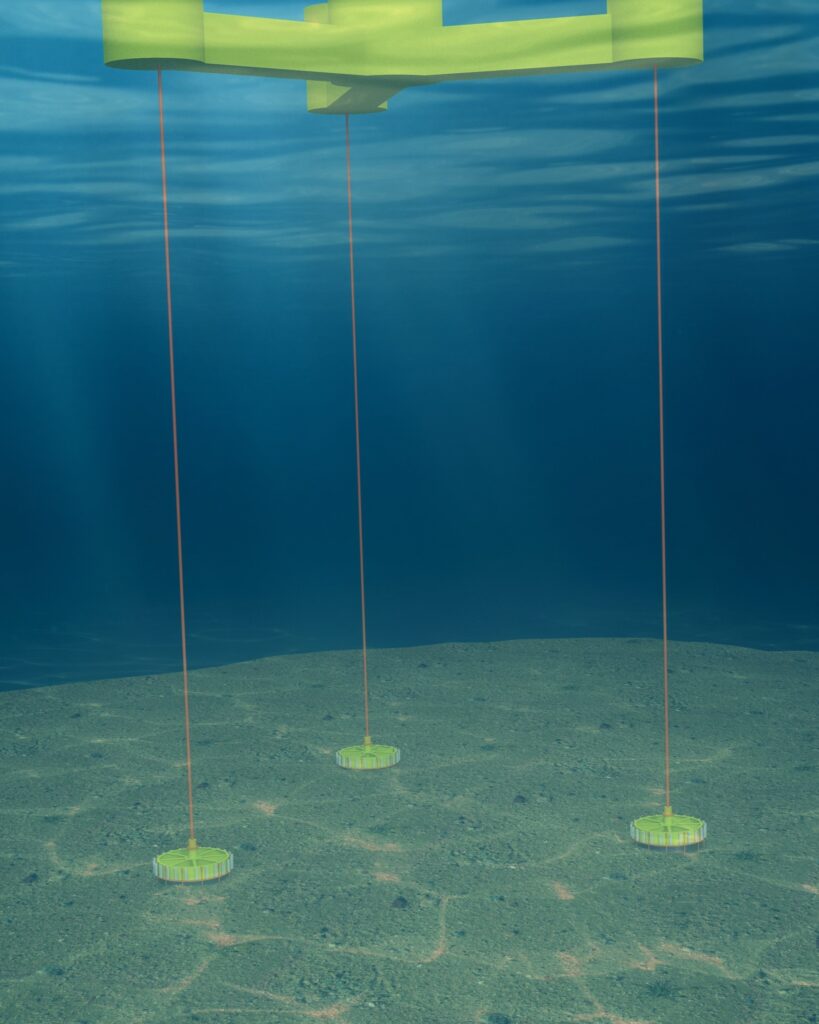 Significant Cost Reduction
The new innovative foundation, anchoring and mooring technology for floating offshore wind mooring and anchoring is taylor made to be optimized for large scale projects and supply chain standardisation which is key to significant cost reductions in large offshore wind projects like Utsira Nord, Trollvind, Sørlige Nordsjø II and ScotWind.
The geotechnical case studies for typical offshore wind mooring systems done to date indicate a significant cost reduction both for individual foundations and anchors and for a given total sustained or short term holding capacity when compared to standard gravity anchors, suction buckets for jackets and suction anchors used as mooring for floating wind turbines. Some of the commercial benefits:
Allow for standardisation and large scale production
Reduced material, welding and fabrication cost
Reduced vessel crane capacity required
Quicker to install, reduced installation vessel time
Increased load capacity versus normalised cost
Reduced mooring chain length, no proof testing
Reduce requirements for suction pumps and hammers
Easy decommissioning and recycling
"By increasing the load capacity and reducing the required amount of steel produced for offshore wind projects, the technologies from Offshore Wind Design could save the globe from thousands of tonnes of CO2 emission every year from 2030 to 2040"
Offshore Wind Design